Personal Expertise

Every engagement with SolCyber starts with approachable humans. Attackers go to great lengths to do recon for their mission; we do the same to keep you safe. Your SolCyber Crew is an extension of your team; they're approachable humans you'll know by name. They have a deep understanding of your business, people and environment. They, of course, do all the SOC things as well.
Foundational Coverage

In order to stop the bad guys, every business needs:
Extended Coverage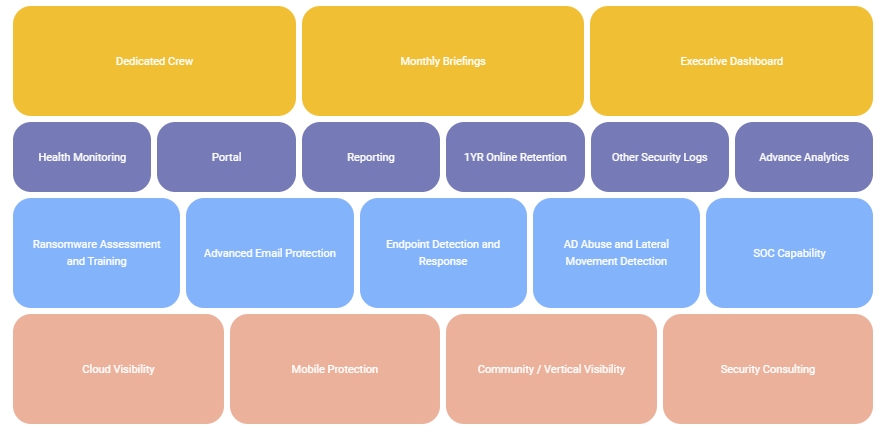 We get that everyone's environment is different, and some require a bit more coverage. We've designed add-ons to accommodate such occasions.
Curated Technology

There are more than 3500 security vendors to choose from. We save you the headache of combing through the noise and include a set of curated technologies to power our services.